My young friend, Ashley, asked if I could blog about wearing vintage clothes and doing so without looking costumey.
I told her it would be fun, so here goes!
Vintage clothing is very "in" and fun to wear and Ashley's correct....you don't want to look like you're going to a costume party or auditioning for a period play.
My favorite period of clothing is the `40s and `50s. Sadly, so many others do too, that finding those clothes without paying a ton of money is a challenge. Katherine Hepburn, Lauren Bacall, Lucille Ball....those girls wore great clothes!
The trick to wear vintage is not to wear all the pieces together. Don't try the hat, gloves, bag and shoes with a dress or pants. Wear the outfit with contemporary accessories so it is obvious that you know what is current style and appreciate the older styles.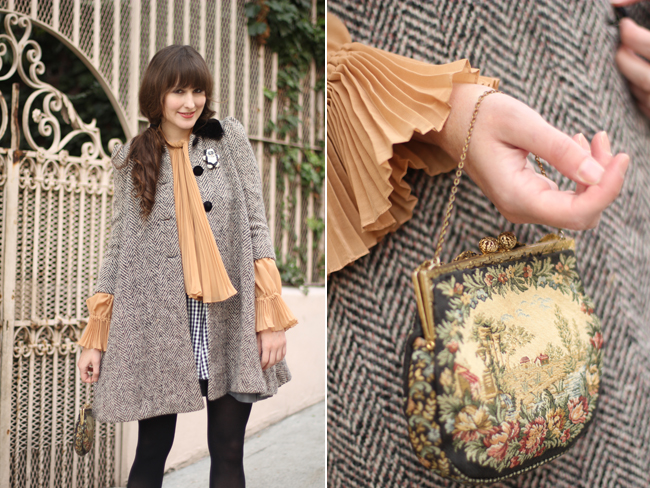 Do not wear your hair or make up in vintage style when you dress in vintage clothing. It will look exceedingly contrived, if you do.
Recognizing that whatever period of fashion you like, you can wear it appropriately by mixing it with modern accessories, contemporary hair styles and muted make up.
There is a young Dutch woman on Instagram (anneliesvanoverbeek) who does bear a striking resemblance to Audrey Hepburn and dresses in Audrey's style, as well as Edwardian styles. She buys vintage style hats, tops, coats and dresses.
She's first, Audrey is the 2nd photo.
Check her out and see how vintage can get you a lot of followers if you use the looks appropriately.
It doesn't matter what age you are, vintage pieces can be fun, stylish and express the inner you.
Fashion is fun and wearing clothes from another period is really great. But ladies, there is a fashion rule: If you wore something when you were young, you should not wear it when you're older. That means big billowy bell bottom pants, tie dye shirts, mini skirts, go-go boots. You know what I'm talking about. Unless you're going to a costume party or starring in your own Instagram feed!
Ashley, I hope this helps a bit. I loved looking at the all photos to do this blog post!!
So in two weeks, I'll be back. In the meantime, I remain,
Stylistically yours,
Sooz