Recently I asked Facebook friends to help me understand the trend of skulls in fashion. I see them on scarves, shirts, belts, socks, shoes, jewelry, even tattoos and I just don't "get" it. I think skulls are creepy and scary, and unless, like one of my Facebook friends suggested, one is in a motorcycle gang or a pirate, it is an odd trend.
I'm not judging those who wear them, but I can unequivocally state, you will not see that trend on me.
There are other trends that befuddle me.
For example, I am surprised when I see young women wearing pants or dresses with hems that drag on the ground. It may be that they don't want to spend the money at a tailor. Yesterday at the grocery store, a very nice looking young woman was wearing a long black sleeveless dress with at least an inch of hem dragging on the floor, collecting dirt, garbage and filth. It was unlined so it wouldn't take much to do a do-it-yourself hem job at home.
In my temp job in many buildings as I wait for an elevator, I've seen too many nice pantsuits being dragged through the parking garage dirt, sweeping dust into an office and gathering on the hems making young women look sloppy and unkempt. Tailoring makes such a difference and is so worth the investment. Either that or wear really high heels to take up the length!
Another trend I don't understand is wearing the collar of a shirt tucked into the jacket collar, instead of outside and flat. It makes the clothes look thrown on instead of the minuscule effort of pulling out the collar of a shirt. I now see it in magazines, television shows and on the street. When did collared shirts become "untuck" worthy?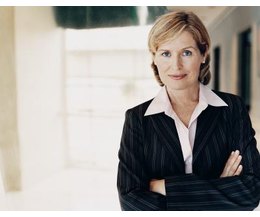 Wedge heeled or high heel sneakers are another perplexing trend to me. Sneakers are workout or comfort footwear therefore putting heels on them, in my opinion, defeats their purpose. Wearing heels is one fashion look and wearing sneakers is a totally different look and wear.
I know that stretching ones ear lobes is a fashion statement in certain areas of Africa but what the heck are young people doing that for here in the U.S.? And what do they think their career paths will be with that strange look? It is called gauging but it is very bizarre to me.
And wearing sheer tops. In my belief, one's bra is a foundation garment, not something to share with the world. And certainly not one breasts! It is getting harder to find attractive blouses and tops that aren't sheer!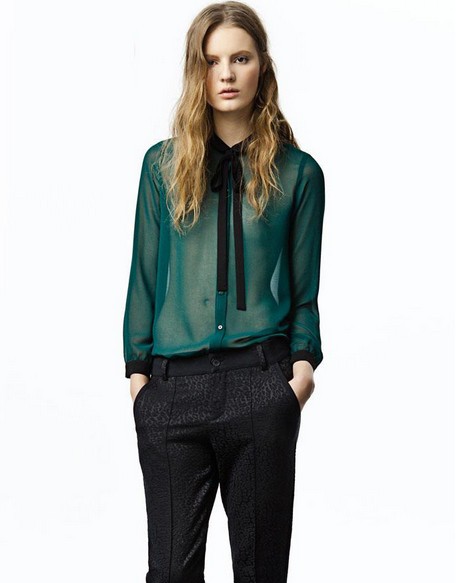 I am all for wearing what looks good on you and using fashion to make a statement; I'm just perplexed at what these trends say about their wearer.
In my latest Harper's Bazaar magazine, they list the top ten trends that are in for this season and the ten trends that are now out. I'll share those with you next week. But take these lists with a large grain of salt. The list is only important for consideration -- we don't live in Manhattan where trends live and breath. It is fun to note, adapt and often, ignore.
Until next week's lists, please keep this in mind...
I think it takes time to find your natural style and learn not to be swayed by trends that might not flatter you.
Martine McCutcheon
I remain, stylistically yours,
Sooz